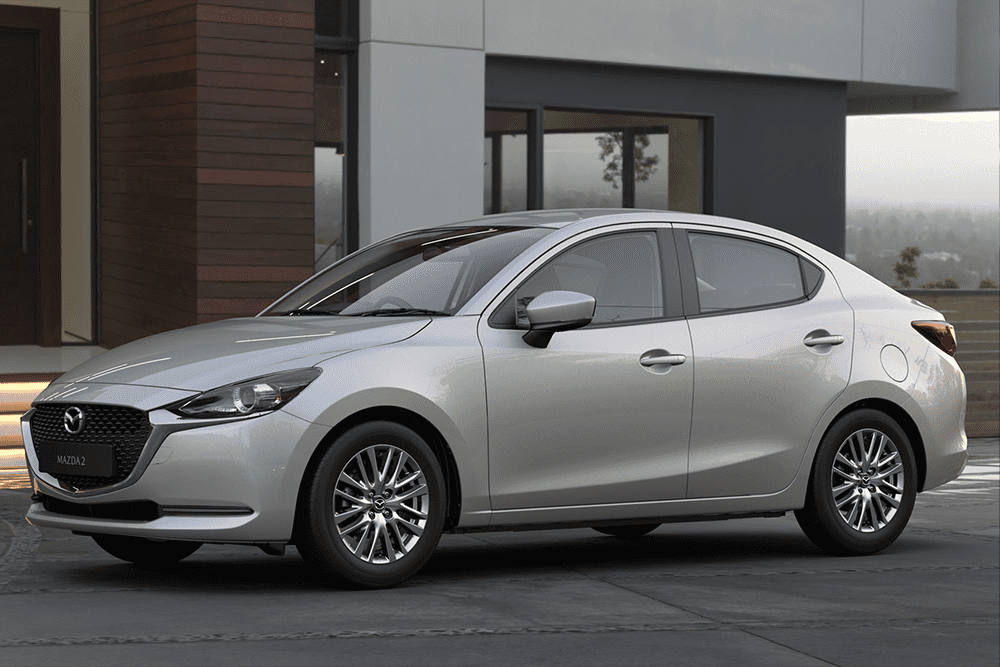 SKYACTIV-VEHICLE DYNAMICS
The evolution of Skyactiv Technology provides integrated control of the engine, transmission, chassis and body to further enhance the Jinba-ittai feel of oneness between car and driver.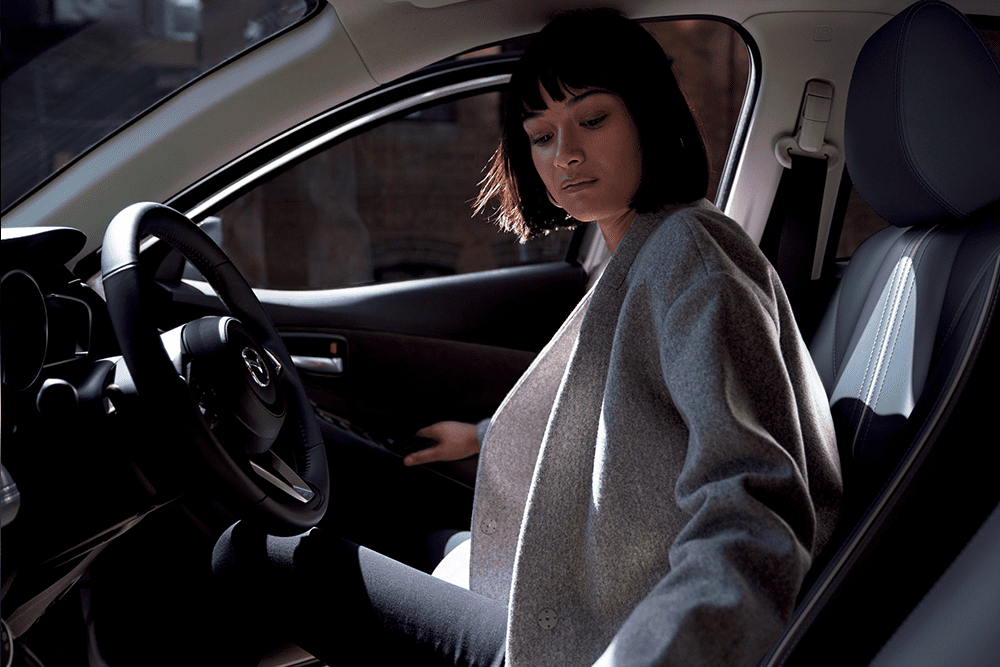 THE NEW ELEGANT LOOKS
From the seats to the steering wheel, the leather upholstery has a luxurious appearance with a combination of black and blue-grey.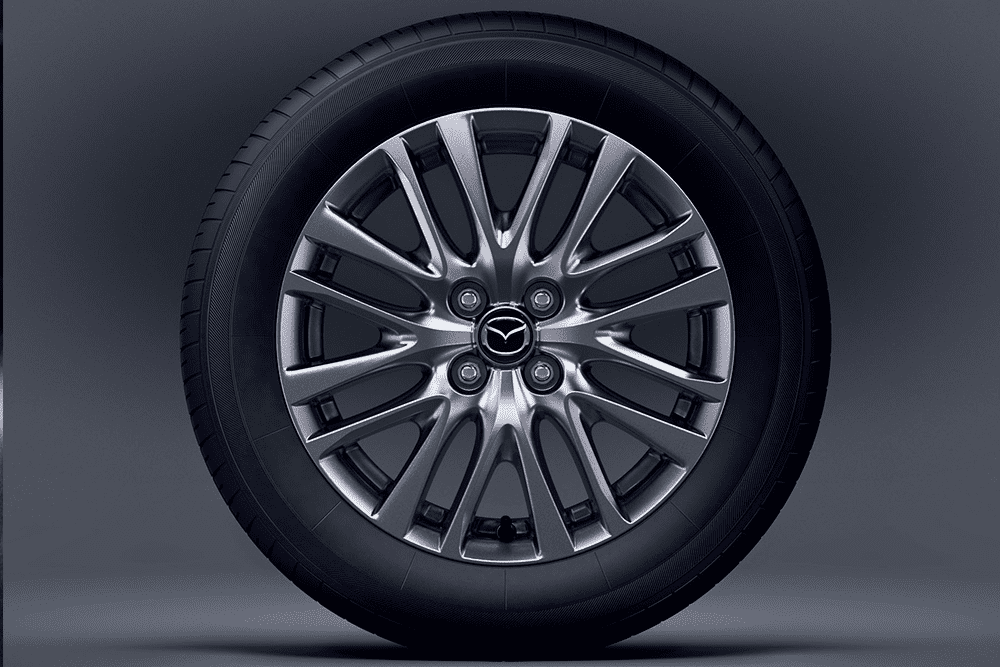 16-INCH ALUMINIUM WHEELS
The Mazda 2 Sedan 16-inch tires with their quality design and front and rear disc brakes finish the car's elegant aesthetic.